Our Products
We are a small niche fishery who are dependent on the tides. We take all our orders over the phone so that we can discuss your requirements and ensure that we are able to meet them. 
Our gourmet wild salmon is available in a variety of forms. 
Fresh from the Sea: 
Our salmon are available to purchase whole, straight from the sea (in season) and there is no fresher way to enjoy wild Scottish salmon!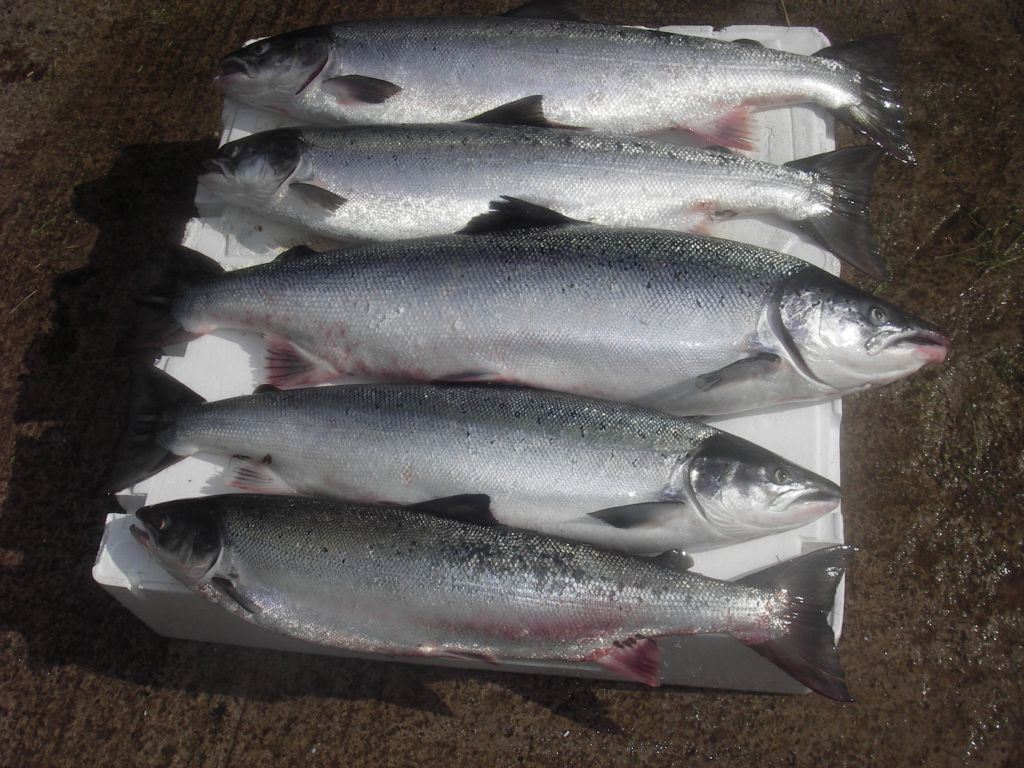 To order your wild Scottish salmon please contact Barbara or Peter Hutchison on 01387 780681 or via This email address is being protected from spambots. You need JavaScript enabled to view it..  
Cold Smoked Salmon: 
Our cold smoked salmon is available in packs of 100g, 150g, 200g or 250g.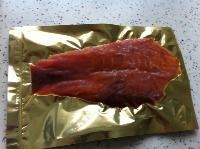 Depending on availability we are happy to provide any combination of the above packs in order to meet your requirements. 
As well as providing packs of a variety of sizes we are able to provide a whole side of cold smoked salmon as shown below. The price of your order will be confirmed at time of order.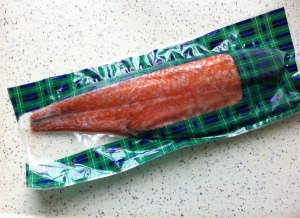 To order your wild cold smoked Scottish salmon please contact Barbara or Peter Hutchison on 01387 780681 or via This email address is being protected from spambots. You need JavaScript enabled to view it..

 Hot Smoked Salmon: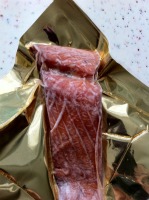 The size of our packs of hot smoked salmon varies, depending on the cuts we receive from the smokehouse.
To discuss your requirements and place an order please contact Barbara or Peter Hutchison on 01387 780681. 
All orders for our wild Scottish salmon may be paid for online using PayPal:
"It is certainly worth the 350 miles journey from London just to sample this stunning salmon! The smoked salmon is particularly delicious; about as far removed from the stuff sold by the supermarket chains as you can get. So fresh tasting! We always come back with a cold box full of both the smoked and fresh salmon and use it to impress our local friends!"
"The smoked salmon, both hot and cold smoked, was delicious - the best we have ever tasted. It was beautifully presented in packs of a nice size and made an excellent and superior starter for our dinner party. Everybody commented favourably about the lovely texture (dry and not slimey, like supermarket produce) and delicate flavour. There was absolutely no wastage. Wild, smoked, Solway, salmon is a treat worth waiting for and we look forward to having some more."